High-Enthalpy Shock Tube (HEST) Facility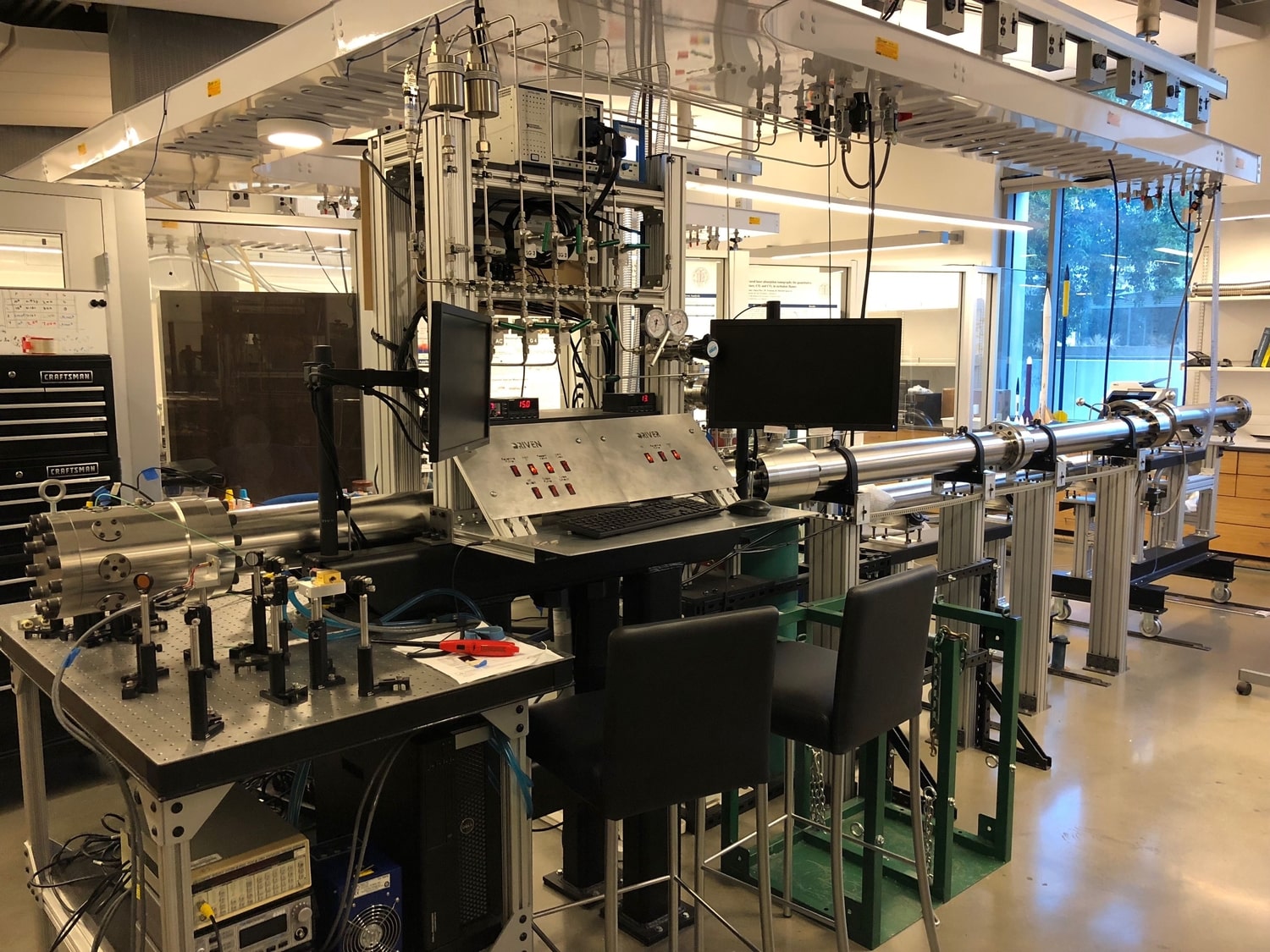 The HEST facility utilizes the principle of unsteady shock heating and compression to generate precisely-known high-temperature and high-pressure test conditions to further the basic understanding of gas dynamics, radiative heat transfer, and chemistry at high enthalpies. An optically-accessible test section allows for the integration of laser diagnostics to measure time-resolved profiles of species and temperature.
Key Elements:
-10 cm inner diameter, electropolished stainless steel
-Modular design with driver extension to maximize test time (up to 15 ms)
-Low-profile custom double groove-locking weldless flanges
-Hydrostatically pressure tested to 250 atm
-Quick diaphragm loading mechanism
-Optical access ~2cm from endwall

High-Speed Infrared (IR) Camera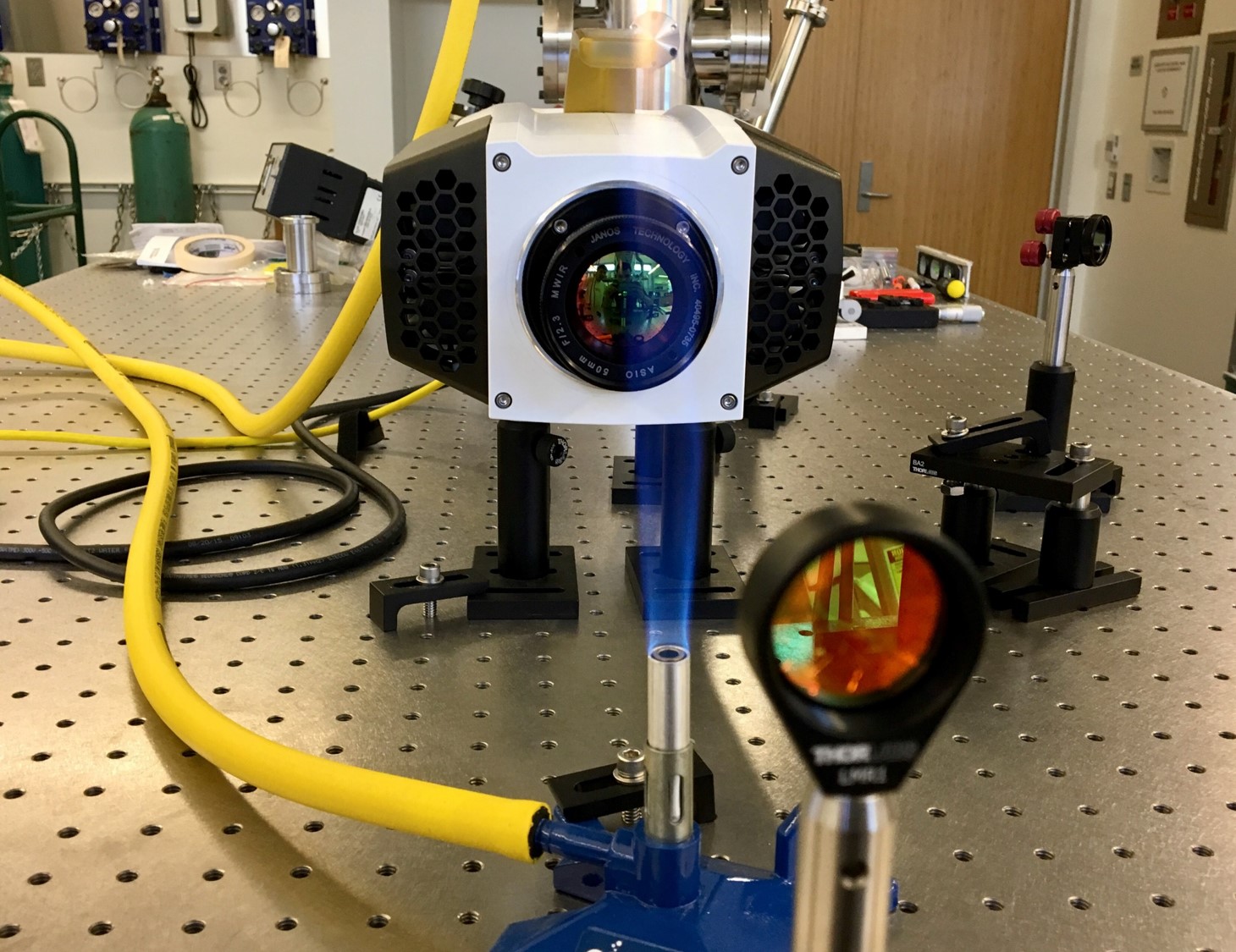 The high-speed infrared camera is used for imaging dynamic events involving flows at elevated temperatures (e.g. flames). The camera includes a mercury-cadmium-telluride detector sensitive to radiation in the wavelength domain of 2.5 - 5.5 micron. An integrated stirling engine provides detector cooling without the need for liquid nitrogen, enabling increased portability and utility. With a maximum frame rate of 107 kHz, this camera represents the state-of-the-art in high-speed IR imaging.
Key Elements:

-640 x 512 pixels
-16 bit dynamic range
-Integrated four-color filter wheel
-Real-time temperature calibration
-Onboard memory for extended high-speed recording
Vertical Thrust Stand
A vertically-oriented thrust stand is capable of testing small hybrid and solid rockets up to 10 lbf in thrust. The test stand is setup in a high-flow fume hood with a maximum exhaust rate of 1150 CFM. Load cells are integrated into the stand for time-resolved thrust/burn profile measurements. Adjacent optical breadboards allow for integration of laser diagnostics for more detailed thermochemistry measurements. Modular thrust plate design accomodates fuel grains between 1/2-2" diameter and up to 10" in length.
Key Elements:
-High-speed data acquisition
-Electrical ignition
-Remote valve operation
-8'x2' enclosed work surface for auxilary equipment

Spectroscopy Gas Cells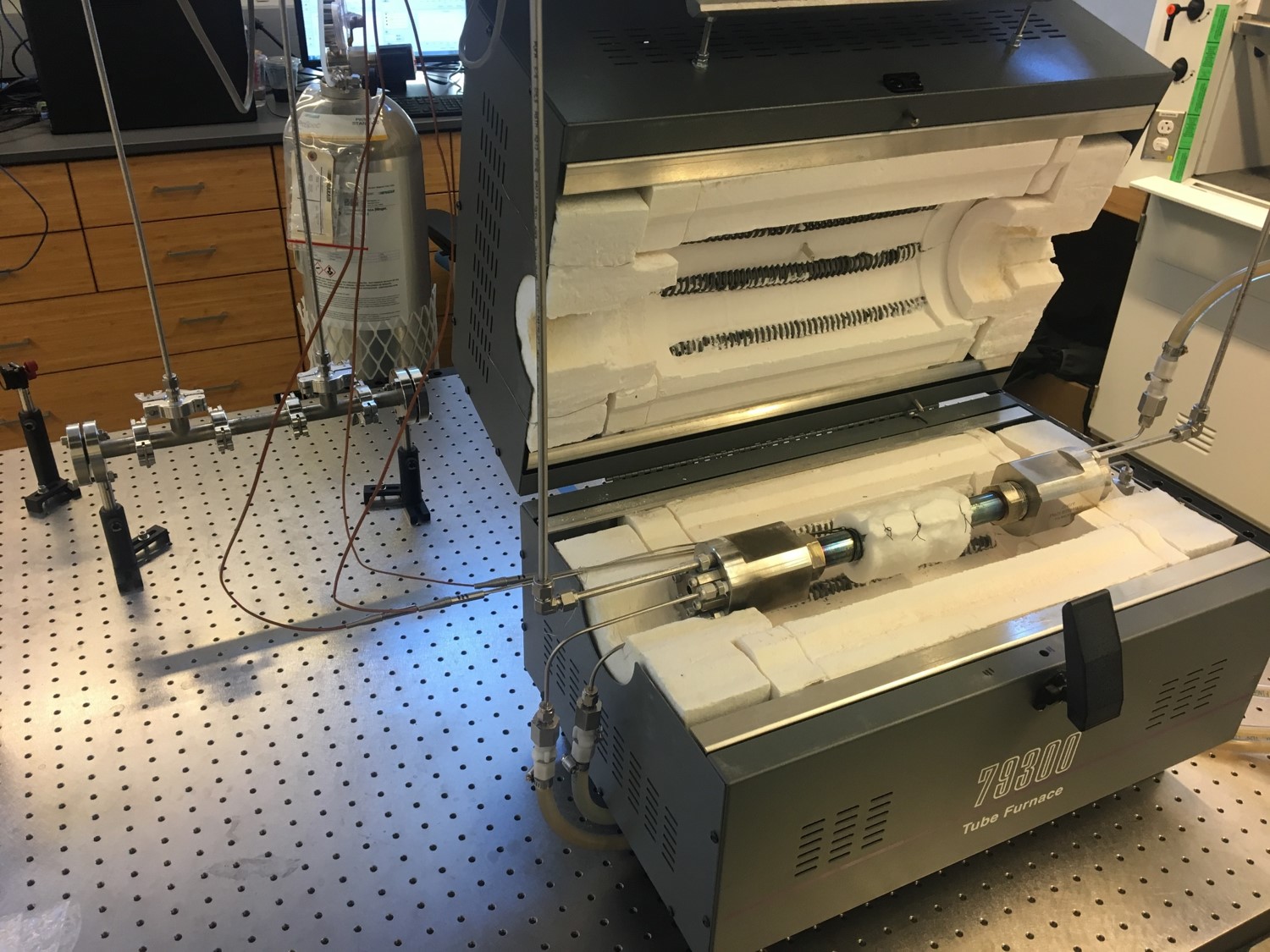 Optically-accessible gas cells provide precisely controlled environments for fundamental spectroscopy studies over a wide range of temperature and pressure. These gas cells often represent a starting point in spectroscopic sensor development. Pictured here (left) are two cells, each capable of static or flow operation. A room-temperature cell provides for maximum flexibility in window materials for studies ranging from the ultra-violet to the THz at moderate pressures (less than 5 atm). A second custom high-pressure cell is integrated into a tube furnace for uniform heating of the test gas up to 1400K and pressurizing up to 100 atm.
Key Elements:

-High-pressure, stainless-steel plumbing throughout system
-Mixing tank for generating custom gas mixtures
-Water-cooled window flanges for high-temperature cell
Low-Pressure Burner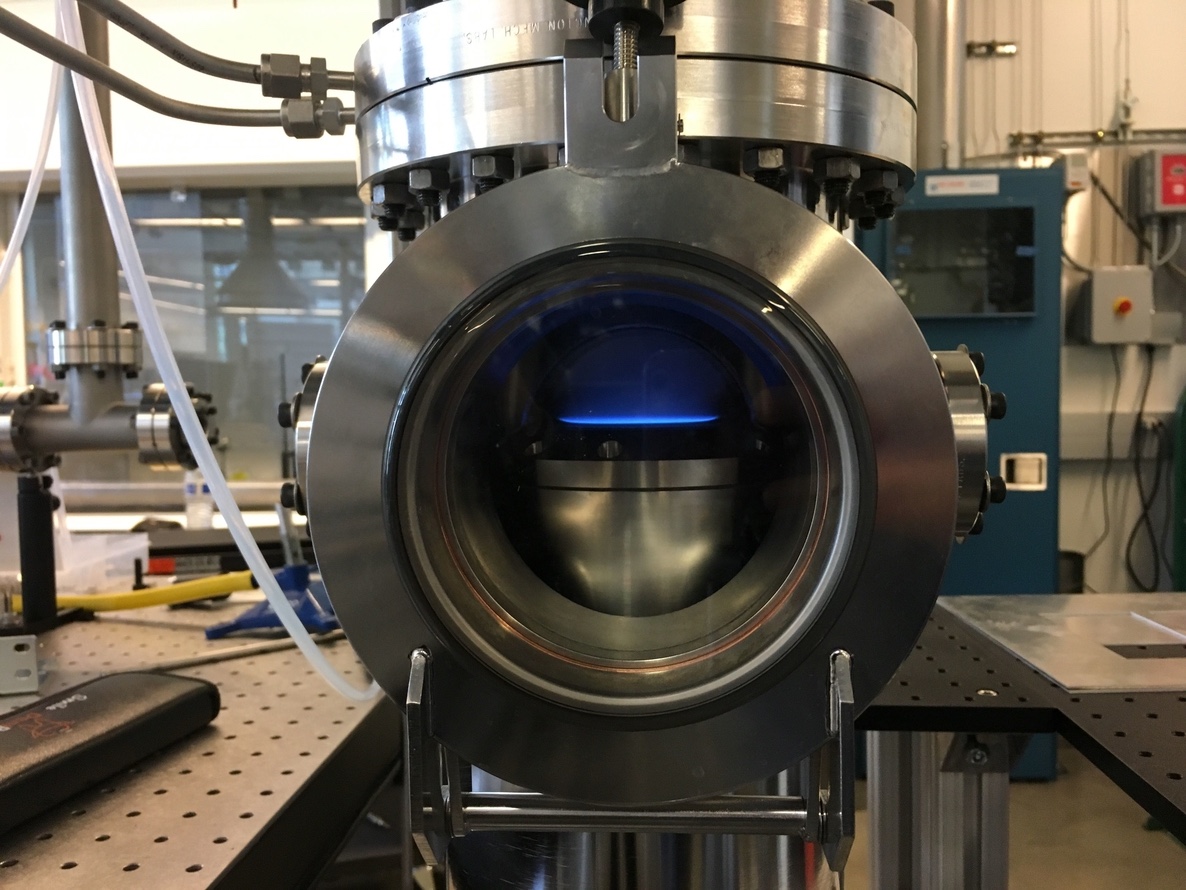 A pressure-controlled burner facility is being constructed to investigate chemical kinetics and spectroscopy at elevated temperatures. The burner will additionally exhaust to a heated optical gas cell to enable measurement of spectroscopic parameters of various species in a pressure-controlled combustion exhaust environment. The low-operating pressures of this experimental combustion facility complement the high operating pressures of the shock tube. More details on the facility will follow its completion.
Key Elements:

-Steady quasi-1D flames at controlled pressure and extended test times
-Flame visualization via 6" viewport windows